Foster Parents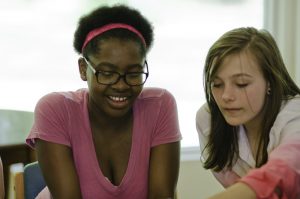 Raintree Village is embarking on a new facet of our ministry… serving children through foster families!  While we will continue to have our residential group home program, we want to be able to make a difference in the lives of as many children and youth as possible. Therefore, we are currently recruiting foster parents to serve under our Child Placing Agency license. Foster parents must have a heart for children, be willing to work with a team, be faithful Christians, and qualified to meet the needs of children and youth.
Certified foster parents take care of children in their own home.
Raintree Village provides a daily per diem based on the age(s) of the child(ren).
A foster parent can request certain ages of children.
Home evaluations must be completed before a child is placed in the home.
Currently seeking foster parents within a 50-mile radius of Valdosta, Georgia
For more information on this unique and exciting opportunity to do good, call our office, (229) 559-5944, and speak with Casey Burns; or email Casey at cburns@raintreevillage.org.